Minimum rank required for this position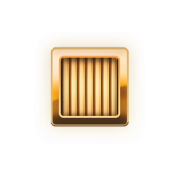 Are you an awesome designer? Do you spend hours making masterpieces? Well, then you are the one we are looking for! Read on, we would be happy to see you in our family!



eSports Designer - What's the Task?
eSports Designers are vital for eSports content and activities. They are responsible for every image you see on our official sources such as videos, livestreams, article thumbnails, and a lot of other cool things. Our designers are not just highly creative but are also very punctual and responsible.



Benefits - What's in It for You?
Excellent environment to work and improve communication skills;

Perfect opportunity to meet and co-operate with new people;

Great way to improve your design skills;

Chance to gain experience for future endeavours;

Getting the satisfaction of working officially for the game;

Special paint "Aramid" to wear in battles;

Unique forum group and avatar;

Compensation in the form of in-game currency (Crystals and/or Tankoins) for the work you do;

Chance to earn the status of the "Helper of the Month" and the "Helper of the Year" and its rewards (special paints, etc.);

And more...



Requirements - Who Are We Looking For?
Someone who:
Has been active in the game;

Has a good internet connection;

Can communicate in the English language (Russian is a big bonus);

Has a decent knowledge about designing and its related concepts;

Has experience in editing images using Adobe Photoshop (or Adobe Illustrator);

Has a Discord account (mandatory);

Has no bans at the time of applying; has clean karma for six months or more;

Shows mature and responsible behaviour, in accordance with the 

Game Rules

and

EULA

.



Desirable Qualities and Attributes:
Ability to work in a group/team;

Ability to follow commands from superiors;

Co-operative;

Enthusiastic;

Responsible;

Independent;

Patient;

Active.
---