Parkour Contest Organizer
Minimum rank required for this position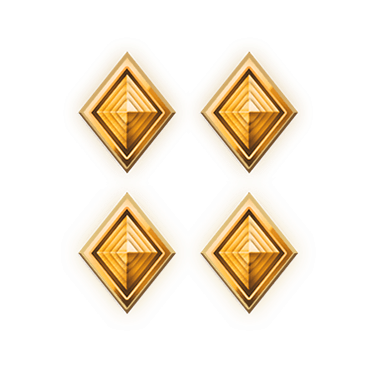 Parkour Contest Organizer
Any personal information given in your application will be kept secret to the Administration of Tanki Online. The Administration will not share nor publish any information provided in your application, your application itself included is included. However, your information will be referenced for any future application for any Helper position within the Game.
Parkour Contest Organizers are responsible for the entertainment of the community via the creation and hosting of parkour related contests. They utilize their creative minds and expertise in the parkour scene to create a variety of easy and difficult tasks for all of our parkourists. From going into the battles themselves and working out the trick in addition to actually completing the trick, these organizers must have an extreme amount of patience, time, and creativity. Additionally, by acting as the caretakers of the community contests section, parkour contest organizers are tasked with addressing any concerns or queries in addition to gathering any feedback that may arise pertaining to parkour related contests. Furthermore, they also work diligently behind the scenes via google spreadsheets for evaluation of contest results and preparation of future contests. On occasion, they also assist with special internal tasks within the community. Therefore, a wide range of creativity and patience is vital.

Benefits - What's in it for you?
A healthy environment to improve multiple skills;
Compensation in the form of crystals for the work you do;
An opportunity to meet and work alongside new people from all over the world;
The Parkour Contest Organizer Avatar & Forum Group, the Neon paint upon passing candidacy, an opportunity to become one of the Best Helpers of the Month;
The satisfaction gained from providing entertainment, assisting people, and benefiting the game.
Requirements - Who are we looking for?
Someone who:
Has a vast knowledge of the game, its mechanics, and its rules;
Is polite and has an ability to help and rectify problems/issues;
Meets the minimum rank of Captain;
Has clear English communication skills;
Has a clear microphone with an understandable level of quality and minimum background noise;
Has had experience in the parkour scene of the game;
Has had clean karma (ban history) for at least 6 months at the time of applying;
Shows responsible and appropriate behavior within the Game Rules & EULA;
Has been an active player in the game and its communication fields for a minimum of 6 months.
Desirable Attributes:
Patience;
Creativity;
Politeness;
Enthusiasm;
Willingness to help;
Problem-solving skills;
Ability to work in a team;
Before you apply:
Official helpers cannot change their nicknames - if you wish to do so, do it before applying.
Official helpers are prohibited from participating in a number of contests.
If you meet the aforementioned requirements and this sounds like the job for you, check what to include in your application, follow the instructions, and send us your application!

It may take up to a month for an application to be answered, however, there is a possibility that it may take more time to fully look into the applicant. Once your application is checked and the decision is made, you'll be contacted by an administrator via a private message on the forum. If you are not contacted within two months of submitting your application, consider yourself rejected.
 
Declined applicants may apply again and have their application reconsidered after six months (counting from the moment of submitting the previous application). This does not necessarily mean the said applicant will be accepted next time.
 
Please note that even though you may meet the requirements mentioned above, that does not mean you are guaranteed an automatic acceptance into the Parkour Contest Organization Team. Every situation is different and requirements can change based on the individual applying. 
 
Questions regarding the status of an application, or any doubts/appeals/complaints regarding the decision on an already closed application, will be ignored; such actions may also reflect negatively on the applicant's image for the future.
What to include in your application:
---