Minimum rank required for this position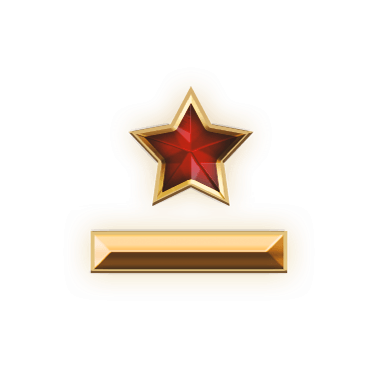 Chat Moderators
Please note that the applications are

CLOSED.

Please read this article and requirements before submitting an application.

Do not apply if you feel that you do not fulfill the goals and the requirements for this position!
Chat Moderator - What is the task?
Chat Moderators spend their time communicating and helping other players of the game by promoting a safe and mature attitude and ensuring that the chats remain free from content that could potentially insult, mislead or danger other players. Chat Moderators prefer to communicate and to educate players about Tanki, but if rules are constantly and repeatedly broken, they have the ability to ban users from the chats.
Benefits - What's in it for you?
Excellent environment in which to improve your communicative skills

;

A chance to meet new people and work with people from all over the world;

Satisfaction gained from helping people and working for the game;

Chance to gain experience with making the right judgement calls

;

A small compensation in the form of crystals and tankoins for the work you do;

Forum avatar and a special paint to wear in battles
Requirements - Who are we looking for?
Someone who:
Has a vast knowledge of the game, its mechanics, and its rules;

Has an ability to help and solve problems;

Has a minimum rank of Major;

Has a knowledge of English language on a conversational level;

Has a clean ban history (karma) for at least a year or two;

Has been active in the game and forum for at least 6 months

Has a maximum of 1 helper position at the time of applying, preferably none
Note that there are hidden requirements which are kept for Administration only!
Desirable attributes:
Politeness;

Patience;

Willingness to help;

Ability to solve problems;

Ability to work in a team;

Enthusiasm;

Activity
Before you apply:
Official helpers cannot change their nicknames - if you wish to do so, do it before applying.
Official helpers are prohibited from participating in a number of contests.
---
If you meet aforementioned requirements, feel free to fill in the application.
Applications submitted in places other than this section will be ignored!
---
Please Note
1. Successful candidates will be contacted via Discord DM and/or Forum PM within one or two months after applying, but sometimes it might take more to fully check the applicant. If you are not contacted within two or three months, consider yourself rejected.
2. Having clean ban history (karma) and/or meeting the visible part of the requirements does not guarantee an automatic acceptance to the Chat Moderators team. Keep in mind that every case is different and that requirements can change. So please, do not PM Administrator(s) regarding status of your application. Doing so might leave a negative remark on your application and/or your career in the future.
3. Declined applicants may apply again and have their application reconsidered after SIX months (counting from the moment of submitting the last application) - but this doesn't necessarily mean they'll be accepted next time.
---