Minimum rank required for this position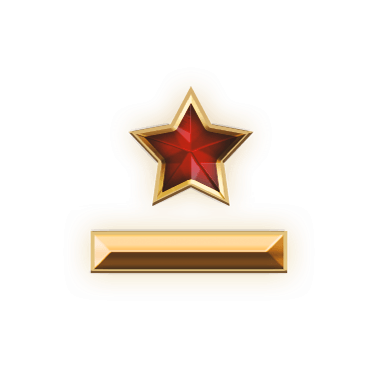 LATAM Discord Moderators - What do they do?
LATAM Discord mods are responsible for making sure that the LATAM side of the Tanki Online Discord server remains civilised. Their main tasks will include answering questions players may have, punishing miscreants, and ensuring the channels run smoothly.
Benefits - What's in it for you?
A healthy environment to improve many skills;

Compensation in the form of crystals or Tankoins for the work you do;

A chance to meet new people and work with people from all over the world;

The Social Media Helper Avatar, the Microchip paint upon passing candidacy, and an opportunity to become one of the Best Helpers of the Month;

Satisfaction gained from helping people and working for the game.
Requirements - Who are we looking for?
Someone who:
Is able to speak (ideally Latam, but mainland is also ok) Spanish, and/or Portuguese fluently
Has a vast knowledge of the game, its mechanics, and its rules;

Is polite and has an ability to help and rectify problems/issues;

Meets the minimum rank of Captain;

Has had a clean karma (ban history) for at least 6 months at the time of applying

;

Shows responsible and appropriate behavior within the Game Rules & EULA;

Has been an active player in the game and its communication fields for a minimum of 6 months.
Desirable Attributes - 
Patience;

Politeness;

Enthusiasm;

Willingness to help;

Problem solving skills;

Ability to work in a team;
Before you apply -
Official helpers cannot change their nicknames - if you wish to do so, do it before applying.

Official helpers are prohibited from participating in a number of contests.

If you meet the aforementioned requirements and this sounds like the job for you, check what to include in your application, follow the instructions, and send us your application!
It may take up to a month for an application to be answered, however, there is a possibility that it may take more time to fully look into the applicant. Once your application is checked and the decision is made, you'll be contacted by an administrator via a private message on the forum. If you are not contacted within two months of submitting your application, consider yourself rejected.

Declined applicants may apply again and have their application reconsidered after six months (counting from the moment of submitting the previous application). This does not necessarily mean said applicant will be accepted next time.

Please note that even though you may meet the requirements mentioned above, that does not mean you are guaranteed an automatic acceptance into the Social Media Helper team. Every situation is different and requirements can change based on the individual applying.

Questions regarding the status of an application, or any doubts/appeals/complaints regarding the decision on an already closed application, will be ignored; such actions may also reflect negatively on the applicant's image for the future.
---